User talk:4-LOM
From Darthipedia, the Star Wars Humor Wiki, currently editing over 582,970,995 articles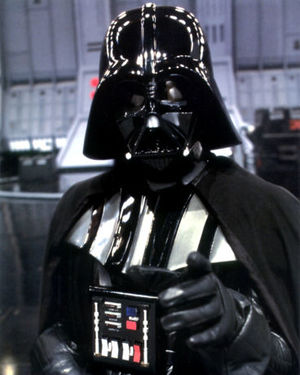 Greetings and Sithutations! Welcome to Darthipedia, the Star Wars Humor Wiki. There's a lot to do around here, so I hope you'll stay with us and make many more wastes of space improvements.
Recent changes is a great first stop, because you can see what other people are editing right this minute, and where you can help. Or get help, if you are weak and vulnerable.
Questions? - You can ask at the Supplication Pit or on the "discussion" page associated with each article, or post a message on my talk page! Of course, this doesn't mean that I'll care. In fact, you're opening yourself up to all sorts of ridicule just by reaching out. It's really a risky move, to be fair.
Need help? - So? ...No really, why should we care? Go check out Community Portal, which has an outline of the site, and pages to help you learn how to edit. If you can't figure it out from there, check out this forum for some pointers. If that frightens you, try this one. (muttering) Lowly worm... Oh, was that out loud?
We've been looking forward to your arrival. You have started down the Darth path; forever will it dominate your destiny. Be seeing you!
Thanks for the welcome, master. 4-LOM 01:02, 19 August 2007 (UTC)
Hi. Fell Skyhawk11:51, 13 December 2007 (UTC)
Award
supergeeky1

24-Hour Darth Hotline 21:54, 25 March 2008 (UTC)