User:Supergeeky1
From Darthipedia, the Star Wars Humor Wiki, currently editing over 582,970,995 articles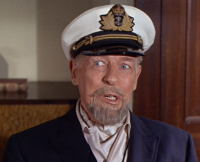 "Of all things to worry about, supergeeky1 has no pants!"
―Mark Hamill
"I feel the most sorry for SG1. Poor little sap must have no life at all."
"Is Madclaw banned? I liked him. SG1 was a little twerp, though."
"Darthipedia is one of the largest gatherings of gay-lords and male dick-suckers. The exception to this is an admin named Supergeeky1."
"Supergeeky is a sad little prick with no friends so he finds pleasure in trolling people he's never met. REPRESSED NECROPHILIA, MUCH?!"
I like to think that oysters transcend national barriers. I also like to think that I am in fact a great douche and that I don't mind people calling me one on Uncyclopedia, in fact I would welcome such a thing
Et cetera
External links