Darthipedia:G*nquistadores
From Darthipedia, the Star Wars Humor Wiki, currently editing over 582,970,995 articles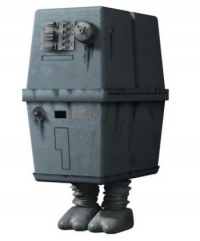 "G*nquistador, a vulture sits upon your silver shield."
―Procol Harum
The G*nquistadores is a panel of Darthipedians who monitor, guide and review everything that has to do with either Featured Sithspawn, Articles of Eviltude, the Random Quotes, and the Improvement Drive.
The name is a reference to Darthipedia's founder, Gonk, who has a long history when it comes to getting the best quality out of an article and pushing it to its highest potential. Sadly, that was on a totally different wiki.
Who are these G*nquistadores?
What do the G*nquistadores do?
The G*nquistadores review each and every Featured Sithspawn, Article of Eviltude and Random Quote nomination. An article or quote must have a +3 G*NQ vote to pass without any standing objections. Additionally, they may strike out irrelevant objections with a consensus vote.
The G*nquistadores also promote articles and quotes that have passed their respective nominations.
The removal of an article or quote's status is also one of this panel's tasks. Any user may nominate an article to have its status stripped and the G*nquistadores will review that nomination.
Where do I sign up?
You don't. This panel is invite only. New members will be chosen on the count of activity in the FS/AoE system as well as a decent amount of knowledge in its dealings. You are, however, free to join their IRC channel #669999 to see what's being discussed. We also encourage you to frequently review nominated articles and/or articles you think need improvement.
G*nquistadores topics
To view past topics, see the archive.
<createbox>

break=no prefix=Vote:G*nq: preload=Template:Voteheader/G*nq buttonlabel=Add new topic

</createbox>